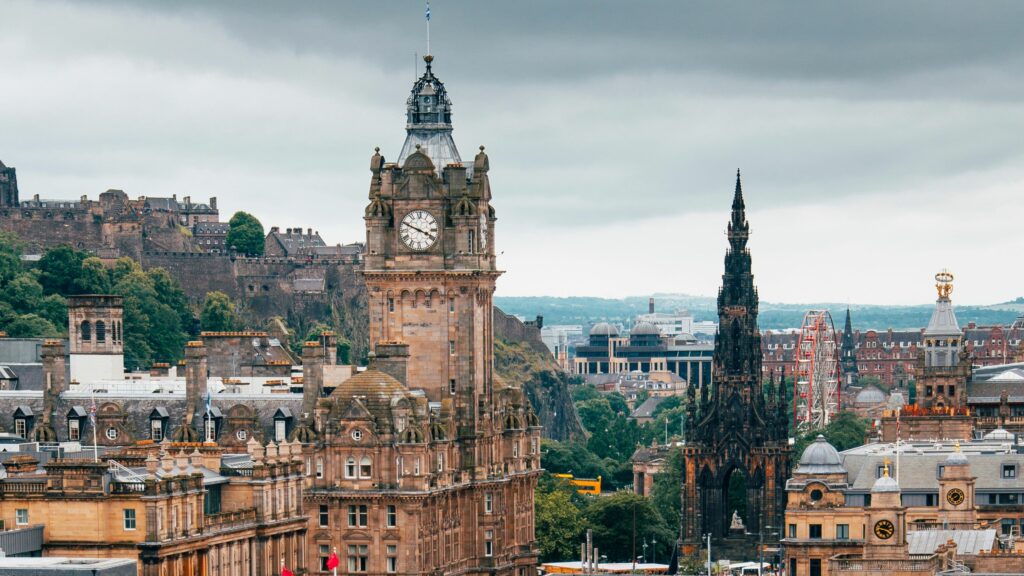 Buying or selling a property is a significant financial decision and understanding the current mortgage and interest rates situation in Scotland is crucial for making informed choices.
Jennifer Lewis, Senior Sales Negotiator in our North Berwick office, has worked in financial services previously and keeps a close eye on mortgage and interest rate changes, both for clients and her own family. She gives us her thoughts on the best way to deal with these challenges when it comes to buying and selling property in Scotland.
Current Interest Rates Situation in Scotland
Scotland, like the rest of the UK, has seen an increase in interest rates over the past year as mortgage lenders react to the Bank of England raising the base rate to try and curb inflation and maintain stability in the economy. After a long period of historically low mortgage interest rates, we are seeing a return to higher rates which have an impact on monthly mortgage costs and affordability.
Impact on Property Buyers
For prospective property buyers in Scotland, higher interest rates mean increased borrowing costs. It's important to consider your financial situation and affordability when assessing mortgage options. With rising rates, securing a mortgage at a favourable rate may require thorough research and possibly seeking advice from mortgage brokers or financial experts.
Factors Influencing Mortgage Rates
Several factors affect mortgage rates in Scotland. These include the type of mortgage (fixed-rate, variable-rate, or tracker), loan-to-value ratio, credit score, repayment term and lender-specific criteria. Lenders assess these factors to determine the risk associated with lending and offer rates accordingly. Be prepared to present a strong financial profile to secure favourable mortgage rates.
Market Trends and Outlook
Monitoring market trends can provide valuable insights into the future of mortgage rates and the interest rate situation in Scotland. Factors such as economic growth, inflation rates, housing demand, and regulatory changes impact the overall real estate landscape. Staying informed through keeping up with the news, reading industry reports and talking with an expert can help you make informed decisions when buying or selling property.
Tips for Buyers and Sellers:
Research Mortgage Options - Explore different lenders and mortgage products to find the best rates and terms that suit your needs. Comparing rates from multiple sources can help you secure a competitive mortgage deal, however comparison sites can only tell you so much and it is always prudent to speak with a mortgage advisor to help you find the best deal for your circumstances.
Seek Professional Advice - Consider consulting mortgage brokers, financial advisors or local estate agents with expertise in the Scottish property market. They can guide you through the process and offer personalized advice based on your circumstances. With the market changing rapidly, it is important to regularly check your affordability and lenders' criteria – a good mortgage broker will do this for you.
Assess Affordability - Calculate your budget and affordability considering both current and potential future interest rates. A mortgage affordability calculator can assist you in determining how much you can comfortably borrow and a mortgage broker can help you look at your budget in more detail.
Be Proactive: If you plan to buy or sell a property in Scotland, keep a close eye on interest rate trends and mortgage rate fluctuations. This will help you seize favourable opportunities and make timely decisions. In this changing market, moving quickly and securing a mortgage rate can make a big difference so it is a good idea to prepare your documentation prior to making an offer on a property; you should have clear copies of your payslips or tax returns and all bank accounts ready for the lender.
FINALLY, REMEMBER TO FACTOR IN LBTT AND ADS TAXES WHEN OFFERING AS THESE CANNOT BE ADDED TO YOUR MORTGAGE
Land and Buildings Transaction Tax, which is a property tax applied to residential and commercial property purchases in Scotland, is payable on all properties bought in Scotland above £145,000. The current LBTT rates and bands are as follows:
For a single residential property purchase, no tax will be paid on the first £145,000. Between £145,000 and £250,000 buyers will pay 2% within this band, 5% on the portion between £250,000 and £325,000, 10% within the next band up to £750,000 and 12% over that.
An Additional Dwelling Supplement is also payable for an additional residential property purchase, such as a second home or a buy-to-let. A 6% surcharge will apply on top of the Land and Building Transaction Tax .
Happy property hunting or selling!