Scotland has a new entrant to the estate agency sector following the sale of Simpson & Marwick, one of the country's oldest legal and property brands.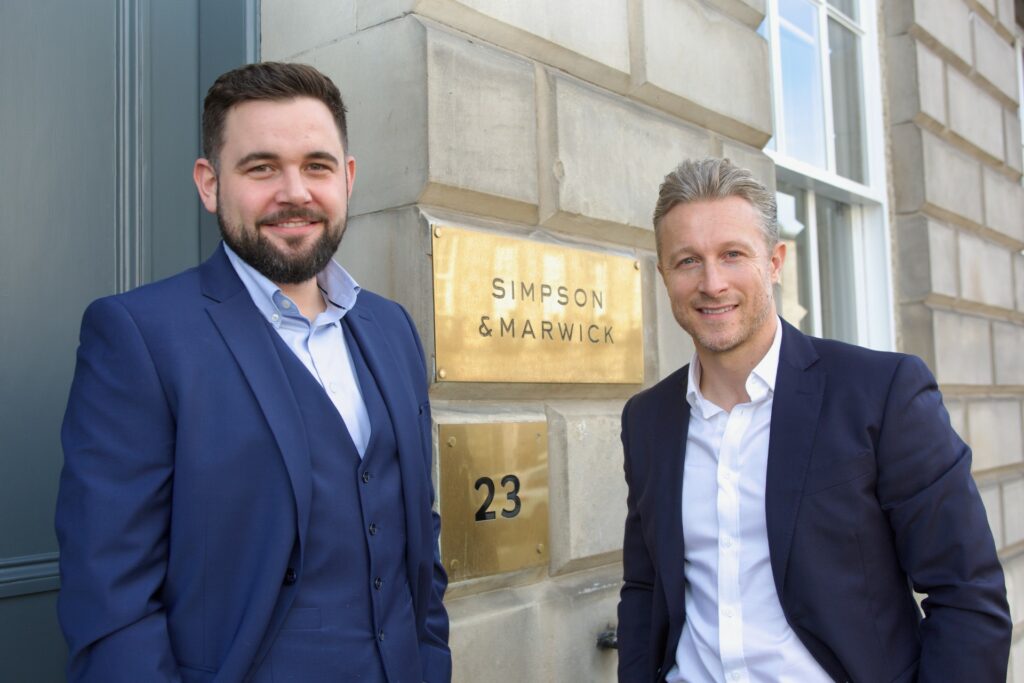 The newly formed Simpson and Marwick Group has acquired the Simpson & Marwick estate agency business from Moray Group for an undisclosed six-figure sum. The new Simpson and Marwick Group will be led by the former sales director of Edinburgh solicitor estate agents Coulters, Sean Nicol, and former director of US realtors Keller Williams Caledonia, Gary Wales.
They are joined by fellow-directors, Commsworld founder Ricky Nicol and his long-term chief financial officer Graeme St John, both of whom are said to have considerable experience in scaling up businesses into highly successful companies.
Nicol said: "The Simpson & Marwick legacy and expertise aligns perfectly with our vision and ambitions, allowing us to take an already incredible brand to an all-new level. Having served clients for almost 140 years, Simpson & Marwick brings unparalleled value and it is a privilege to carry this historic baton. We have plans to further enhance our customer journey as well as setting our sights on expansion and international reach, as we aim to open up a buyer pool of international clients."
Wales added: "We are very proud to have this opportunity to develop and grow one of Scotland's most prestigious estate agents. It's fantastic to have the support of Ricky Nicol and Graeme St John, who built up Commsworld into the most successful telecoms company in Scotland."
Rob Aberdein, managing director, Moray Group, said: "We are pleased to be able to pass on the Simpson & Marwick brand to such an experienced and expert group of custodians who will take this historic business to the next level. Estate agency is no longer core to our future plans but we are excited about where the new owners can take the brand and its people, and we wish them all well."
He added: "Moray Group will now focus on developing its core legal services of conveyancing and private client work as well as preparing for ABS being launched in Scotland, when it will formally become part of Progeny."
This article was published in the Scotsman on 30 October 2023
Read this article online : Historic Simpson & Marwick business bought by new entrant to estate agency sector (scotsman.com)