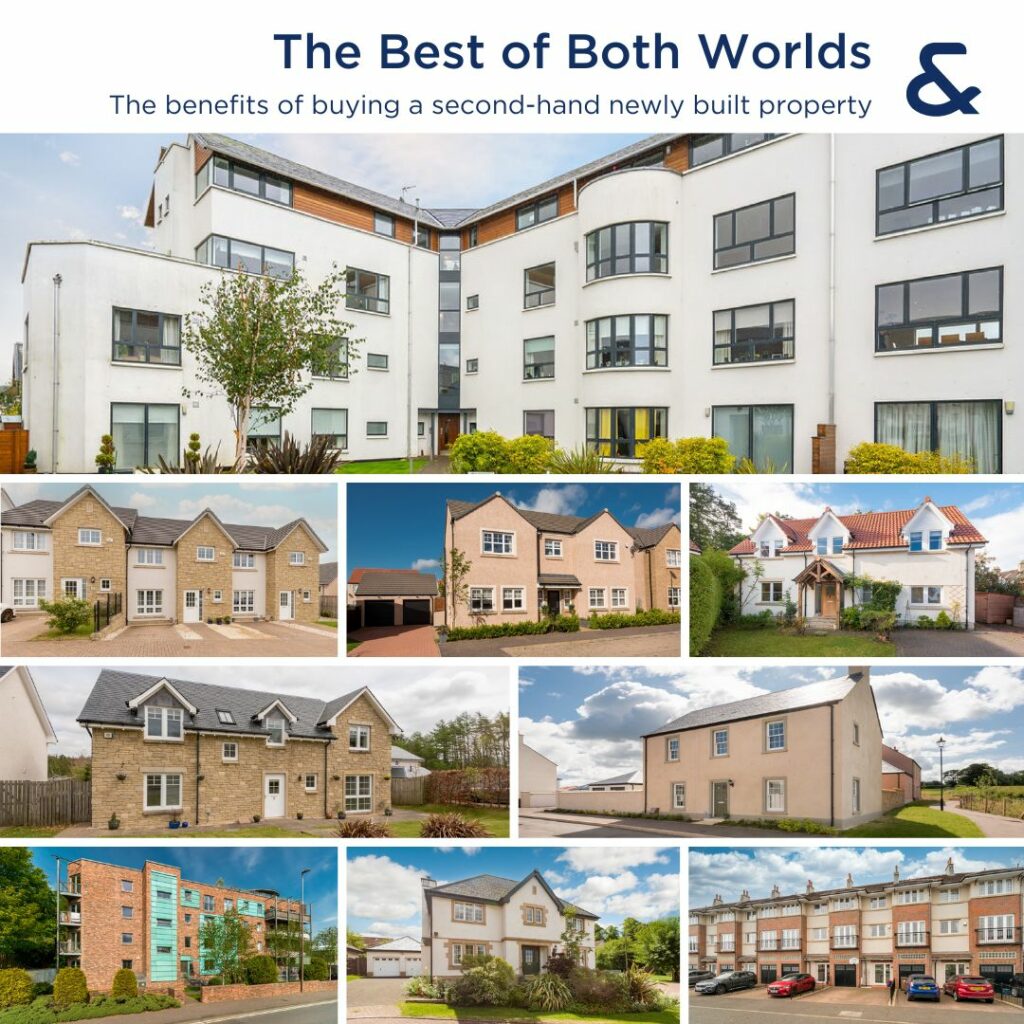 If you are considering a property purchase the option of buying a second-hand newly built property presents a very enticing proposition.
When buying a brand new built property you have to factor in purchasing flooring, light fittings, curtains, blinds, turf and garden design right down to the small items like toilet roll holders. The advantages of a second-hand new build may, therefore, be more cost effective.
Compared to older properties, new build homes are built to the latest construction standards, incorporating energy efficient materials and eco-friendly, smart home technologies. They are economic and easy to run, toasty in the winter and when life is busy there will be no need to spend time worrying about drafty windows and potential damp or roof issues.
With spacious layouts, open plan living areas, modern kitchens and bathrooms and functional designs, modern homes are ideal for family living. Their contemporary design, established infrastructures and modern fixtures and fittings already in place.
These properties are also often within easy access of schools, healthcare facilities, shopping, recreational areas and good transportation networks.
Buying a second hand newly built property allows you to enjoy the conveniences of modern living without the need for extensive renovations as well as having a home ready to just move in and enjoy living.
If you are considering a second-hand newly built property why not check out our featured properties below:-
EDINBURGH
EAST LOTHIAN